Horizontal canned pumps with welded bodies
Horizontal canned pumps with welded bodies (Villina-GNGC) are designed for transit in stationary conditions of neutral, corrosive, toxic, as well as explosive and fire hazardous liquids, the vapors of which can form explosive mixtures with air. These pumps are used in petrochemical, petroleum refining and other industries.
Main technical specifications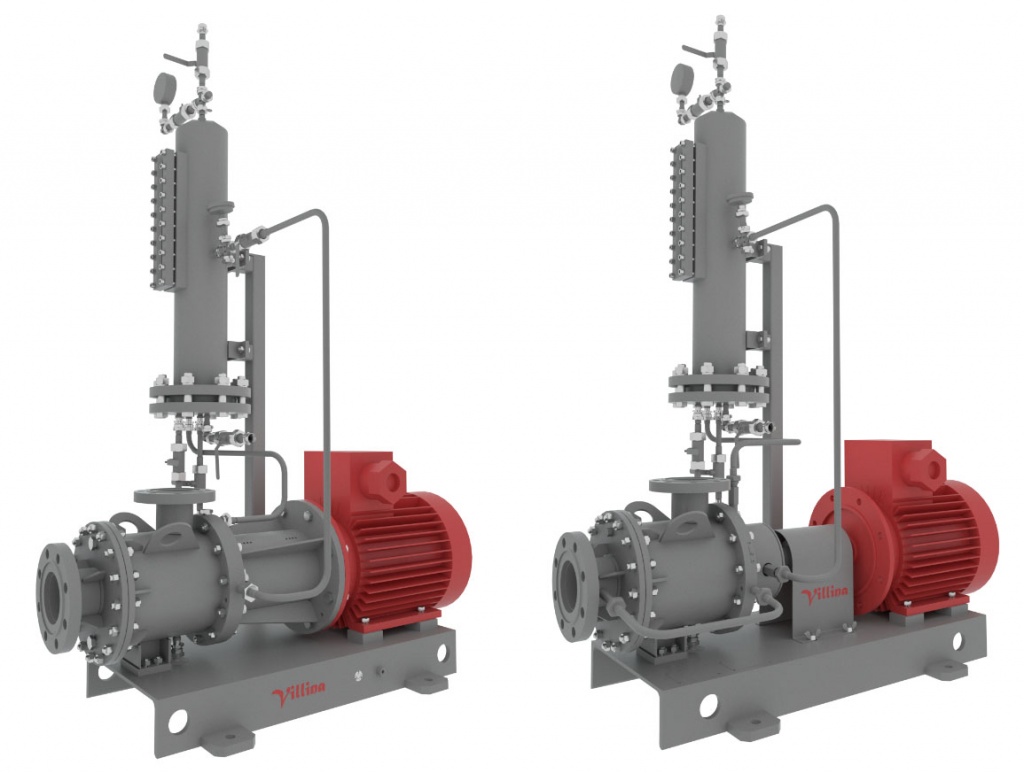 Advantages of the welded design of the pumping unit
single-stage or multi-stage version of the unit design (increased discharge pressure, in contrast to back pull-out pumps);
high efficiency of the impellers;
a possibility to pump contaminated liquids with 100% tightness (for pumping units with combined seals);
Temperature of the pumped fluid: up to +420°С.